QLD Traineeships and Apprenticeships
ECTARC is contracted by the QLD Department of Youth Justice, Employment, Small Business and Training (DYJESBT) to deliver funded training under the User Choice program. QLD Traineeship and Apprenticeship programs are delivered via face to face training sessions by ECTARC Training and Development Officers in the service or via live online webinar tutorials. All programs are available for new or existing workers and through school based arrangements.
The Australian government also provides financial incentives to services to assist with the cost of employing a trainee/apprentice.
All ECTARC traineeship and apprenticeship programs can be commenced at any time of the year.
TRAINEESHIP
Fee free for under 25s
All age groups

APPRENTICESHIP
Fee free for under 25s
All age groups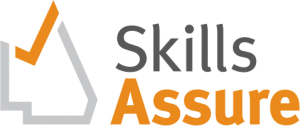 Sign up to ECTARC Email Updates
If you would like to be the first to know about the latest in funded training programs, webinars and training opportunities please sign up for the ECTARC Email Updates click here.