Training & Professional Development
For over 20 years, ECTARC has been a leading provider of early childhood professional development to educators, management and owners of services through Australia. Current, practical and relevant training is delivered by our trainers who hold training and early childhood qualification and also have many years experience working on-the-floor in early childhood services.  ECTARC also manages 12 early childhood services in the Illawarra and Shoalhaven areas of NSW and our trainers work closely with service management and staff to ensure dynamic content is delivered to address challenges and future needs.
Choose from the variety of professional development training options below or call ECTARC on 02 4223 1111 (NSW) or 07 3290 2966 (QLD) or email PD@ectarc.com.au for a customised training strategy for you and/or your team.
NSW Workshops – face to face at a town near you

Currently unavailable due to COVID-19 restrictions.
NESA Webinars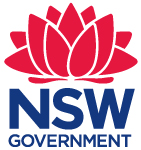 ECTARC is an approved provider of New South Wales Education Standards registered professional development (formerly BOSTES) at Proficient Teacher level and provides a wide range of training opportunities. Visit the ECTARC Webinar Calendar and each NESA approved webinar will state NESA REGISTERED PD.
Some of the topics available:
Child Protection – CHCPRT001 Identify and Respond to Children and Young People at Risk
Who's Responsible – Approved provider, Nominated Supervisor, Responsible person?
Understanding the National Quality Framework
Supporting Children's Behaviour – A shared approach
Develop and Implement Effective Self-Assessment Processes
Purposeful, Program, Practice, Assessment and Planning
The Educational Leader – Unpacking the role
Visit the ECTARC Webinar Calendar for details or to book online.